Posted July 12th, 2014 by Josh Gunter

The broken record continues. Another sales month, and all eyes are on GM. When the automaker's 2014 recall total long-jumped past the 20 million mark, we thought there was no way new-car sales could remain unaffected. Yes, we heard from industry experts that shoppers don't pay attention to recalls like they used to, and anyone who owns a Chevy Cobalt isn't in the market for a new car anyway. But given congressional testimonies and lawsuits galore, we expected shoppers to deal the General a sales defeat in June.
Related: 2014 American-Made Index
It didn't happen. GM sales increased 1 percent, beating out Ford and Honda, each down 5.8 percent. A sales stoppage in late June on the Chevrolet Cruze, which GM recalled shortly thereafter, contributed toward a 20.9 percent decline for the popular compact, as did lower inventory for the car. Still, GM's Buick and GMC divisions lifted overall sales for the automaker. And with half of 2014 now in the books, U.S. sales operations head Kurt McNeil said in a sales statement that GM saw its best half-year of retail sales (that's sales to individuals, as opposed to commercial fleets) since 2008.
Shoppers in June fueled sales at Hyundai-Kia (up 2.2 percent), Toyota (up 3.3 percent), Nissan (up 5.3 percent) and Fiat Chrysler Automobiles (up 9.2 percent). Nissan, in particular, saw Sentra sales rocket 67.6 percent over a decent June 2013. At least some of that came from higher purchase incentives versus year-ago levels, but compact cars in general also saw a popularity surge. The segment's popular nameplates gained about 10 percent across the board, led by the Toyota Corolla/Matrix (up 17 percent) and Ford Focus (up 13.5 percent). Gas prices, which inched upward throughout the month, may have sent more shoppers into the segment, too.
What happened at Ford? Pickup-truck shoppers shied away from the F-Series ahead of a 2015 redesign for the F-150, which accounts for about two-thirds of all F-Series sales. F-Series sales fell 11 percent, driving overall full-size pickup sales down 4.6 percent despite the housing sector in May posting another strong month — a key driver for pickup sales. Still, pickups have had an up-and-down year, so it's too early to say there's a plateau just yet.
None of June's top sellers saw a huge uptick in purchase incentives, but the deals continue to improve. CNW Research says total automaker and dealer discounts increased $773 per car over the past year, so the average new car transacted for $32,281 in early June. That's down 1.4 percent versus June 2013's $32,747 — a trend we've observed for a few months now after years of rising prices.
Here are the top 10 best-selling cars in June 2014.
Posted May 7th, 2014 by Josh Gunter

When you are going through troubled times, stress can only be compounded further by a situation where you need a new vehicle fast. Where do you begin? Where are you going to find a car to get to work or run those essential errands? Times like these can make you feel helpless and cause you to wonder if your credit situation will ever change.
Our team of professionals at Mile High Car Company in Colorado Springs are here to tell you that you are not alone, and you definitely are not hopeless.
The truth is, dealers who will provide assistance to those in a challenging financial situations are very few — at least the ones that will treat you fairly. If you go into a regular dealership, you are likely to be treated like a problem, a second rate customer, or a waste of time. Not at Mile High Car Company. Here you are our favorite customer!
Don't make the mistake of visiting the wrong dealer on a vacant lot with a trailer for an office. Chances are they will they will tell you that you are approved when you are not. If the numbers are too good to be true, you may find yourself buying a car with severe title damage or frame damage. Or you may trade in a car that you have a loan on only to find out the dealer will never pay it off.
We are the polar opposite of these bad practices. When you work with us, you will be presented with a Car Fax history report immediately. You will be able to choose a vehicle from our vast inventory selection that will work with your bad credit situation. We will make sure you are presented with the most affordable options available, because our sales professionals are not paid on commission.
The benefit of you buying a pre-owned vehicle is that you save lots of money by avoiding depreciation. Our pre-owned cars, trucks, and SUV's in Colorado Springs still provide many of the current safety standards and features of a new car. Including the option of purchasing an extensive vehicle protection plan.
Take the first step towards getting back on the road by filling out our simple customer profile. Next, one of our credit professionals will contact you with more details about your loan program, and then we will set up a no-pressure meeting at your convenience. Once you have met with us at our convenient location in Colorado Springs, we will verify your identity, and then you can start looking at one of our many used cars, trucks and SUV's that you are guaranteed to be approved on.
All is not lost. You have options. Mile High Car Company is here to give you those options and get you back on track to good credit with you're on time payments that report to the credit bureaus which will increase your credit score.
We are conveniently located in Colorado Springs on the corner of Omaha and Powers, we are right on the corner and right on the price.
Call me with any questions! I look forward to hearing from you.
Ray Martinez,
General Sales Manager
719-570-7800
Posted May 3rd, 2014 by Josh Gunter

Benefits of Buying a Used Car from Mile High Car Company in Colorado Springs
Avoiding depreciation. It's common knowledge that once a new car drives off the lot, its value depreciates immediately. In the first two years of ownership, a new car can lose about 30% of its original value. And if you decide to sell your new car a few years after you buy it, you're going to lose a lot more money in the re-sale than if you had bought it used.
Price. If depreciation is your enemy when buying new, it's definitely your best bud when you buy a used car. There isn't much difference between a brand new car and a two year old car. By buying a car brand new, you're basically paying 30% more than you need to. That's a big mark-up for that new car smell.
You can save even more money if you decide to buy older cars that have more miles on them. A buddy of mine back in college bought an '86 Honda Accord hatchback for a couple hundred dollars. It was super ugly, but it drove just fine and lasted him a few years.
Bigger selection. Because used cars are cheaper than brand new cars, you effectively widen the selection of cars you can purchase. Instead of being merely a dream, luxury and sports cars enter the realm of possibility. I remember back in high school when my dad and I were shopping around for a used car, I found a late model (this was back in the 90s) Mercedes Benz for about $5,000. I couldn't believe it!. Something had to be wrong with it. So, we took it for a test drive and to a mechanic. It was in tip top shape and drove like a dream. I ended up not buying the Benz. I was too punk rock for that. Instead I went with a 1992 Smurf Blue Chevy Cavalier. Now that's punk rock. However, the experience did open my eyes to the fact that if you look hard enough, you can find some awesome cars for super cheap when you buy used.
Read entire article here: http://www.artofmanliness.com/2010/04/11/how-to-buy-a-used-car/
Posted February 5th, 2014 by

Great company
by Jimmy from Colorado Springs Colorado | December 27, 2013
Awesome customer service. Rich was my salesman got me what I needed at the price I needed. I will go back when I'm ready for another vehicle.
Posted January 1st, 2014 by

Mile High Car Company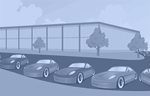 Manufacturer: Used Car Dealer
Posted November 18th, 2013 by

Posted October 4th, 2013 by

Posted September 5th, 2013 by

Consumers may file a dispute with a consumer reporting company about an item on their credit report. If they do, the consumer reporting company ordinarily must inform the furnisher that the consumer has filed a dispute. The consumer reporting company is also required to forward all relevant information it has about the dispute to the furnisher. Once the furnisher receives the information, it must review it, conduct an investigation and respond to the consumer reporting company.
Receiving information and investigating disputes: When a consumer files a dispute about a credit report item, companies need to be able to receive information about the dispute and must investigate the consumer's concerns.
Providing investigation results: Furnishers must report the results of the investigation to the consumer reporting company that sent the dispute originally.
Correcting inaccurate information: Furnishers are required to report the results of the investigation to nationwide consumer reporting companies if those companies may have received inaccurate or incomplete credit information. Furnishers also have to modify, delete or permanently block disputed information that is incomplete, inaccurate, or cannot be verified.
Posted July 8th, 2013 by

Less debt = stronger credit
Paying down debt can have a tremendous impact on your credit scores. According to FICO, the company behind most of the credit scores used by lenders, consumers with high credit scores (785 and above on a scale of 300 – 850), tend to keep their balances low. Specifically, two-thirds carry less than $8,500 in non-mortgage debt, and they use an average of 7% of their available credit on their credit cards. Remember, moving around debt is not the goal here. The goal is to pay off those balances to free up cash flow as well as to help build strong credit. A consolidation loan, used right, can help you get there just a little faster.
Posted June 19th, 2013 by

RVINE, Calif. — CarFinance.com released a report of the Top 10 most frequently financed vehicles since 2012. Results showed that consumers are choosing more economical vehicles and are keeping them longer.
The report revealed that below-prime car owners — those consumers who are focused on lowering their interest rates and/or monthly payments — tend to own sensible and durable vehicles. Mid-size sedans with a reputation for longevity and value, such as the Nissan Altima, Honda Accord and Toyota Camry, dominate the firm's list, while durable domestics Chevrolet, Ford and Dodge are the Top 3 brands, respectively.
Posted June 4th, 2013 by

Third car bought from this trustworthy company!
by Bill & Judy from Colorado Springs, Colorado | January 18, 2013

Jessie helped us find our car, 2012 Nissan, in December 2012. Great car! Jessie provided quick service and in a short time we drove home with our new car. This is the third car that we have purchased from this car dealer who we trust.

Reason for visit: Shopping for New
Would you recommend this dealership to a friend? Yes
Did you purchase a vehicle from this dealer? Yes
Posted June 4th, 2013 by

by Holly and Anna
from Colorado Springs, CO | March 2, 2013
My fiance and I just bought the car of our dreams in two hours or less. We met with Jesse Barrios. He made it happen. It was quick and painless. We love our new Mazda RX8 and we will refer our friends and family! special thanks to jesse. He went above and beyond for us the second we walked in the door. Again, thank you for all of your help, jesse. We owe you big. Amazing salesman. Mile High car credit has proven to be the best dealership to date!
Reason for visit:
Shopping for New
Would you recommend this dealership to a friend?
Yes
Did you purchase a vehicle from this dealer?
Yes
Posted June 4th, 2013 by

by Bdramer
from Colorado Springs | April 12, 2013
Overall great service...I am buying another car from them today
Reason for visit:
Shopping for New
Would you recommend this dealership to a friend?
Yes
Did you purchase a vehicle from this dealer?
Yes
Posted June 4th, 2013 by

by ED R.
from COLORADO SPRINGS CO | April 16, 2013
Simply Amazed!!!!!! all around good experince fully corapative in all aspects for customer service sales rep worked with Jesse Barrios be sure to ask for him.
Reason for visit:
Shopping for Used
Would you recommend this dealership to a friend?
Yes
Did you purchase a vehicle from this dealer?
Yes
Posted May 24th, 2013 by

"This is the first time I've purchased a car, and the help I was given exceeded my expectations. I would recommend this company and its services to anybody. Not only did they help me get a car, but they remembered me, which made me feel very special. Great place and service!"
David Crane, May 3, 2013
Reason for visit:
Shopping for Used
Would you recommend this dealership to a friend?
Yes
Did you purchase a vehicle from this dealer?
Yes